Maison
Esjohle
Location

Saint-Tropez,
France

Program

Résidentiel, construction

Area

240 m2

Status

Recipient, 2012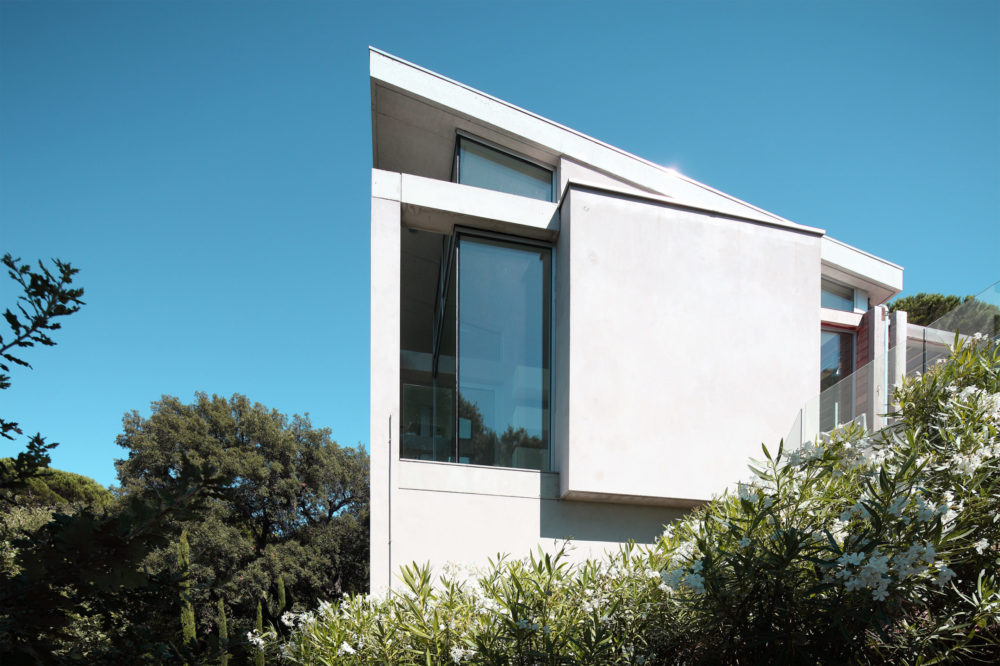 VIDALENC ARCHITECTES has been commissioned in 2009 to build a residential house on a lot located on the Saint-Tropez peninsula, facing the Mediterranean Sea.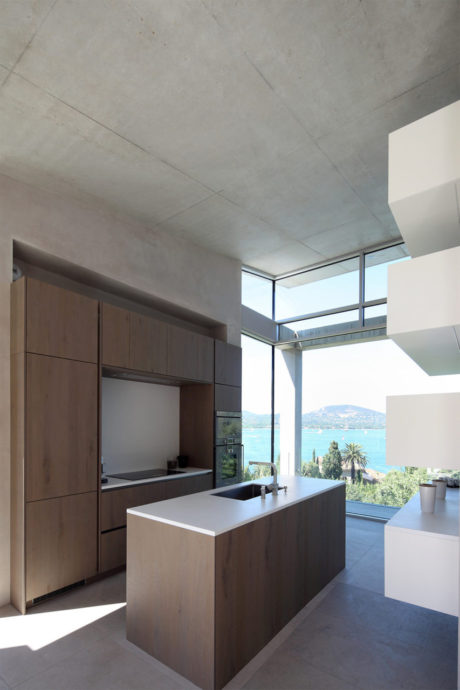 The seven parallel slits, which form the fabric of the building, express the sense of belonging to the place and the permanence.
Architectural concrete intervenes in the architecture in a punctual way - lintels - as a noble material, in the same way as stone or wood.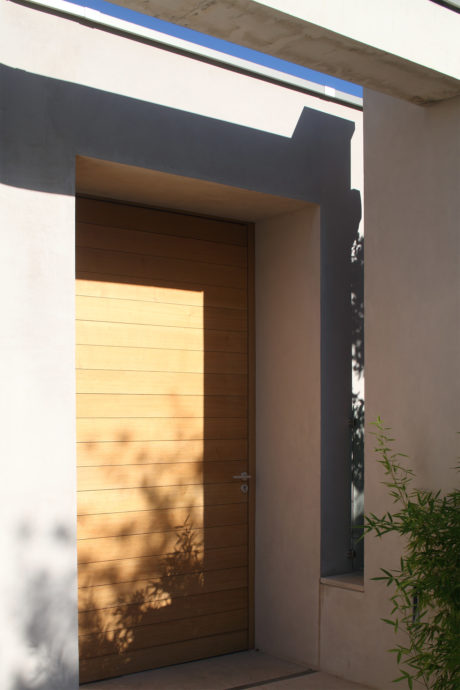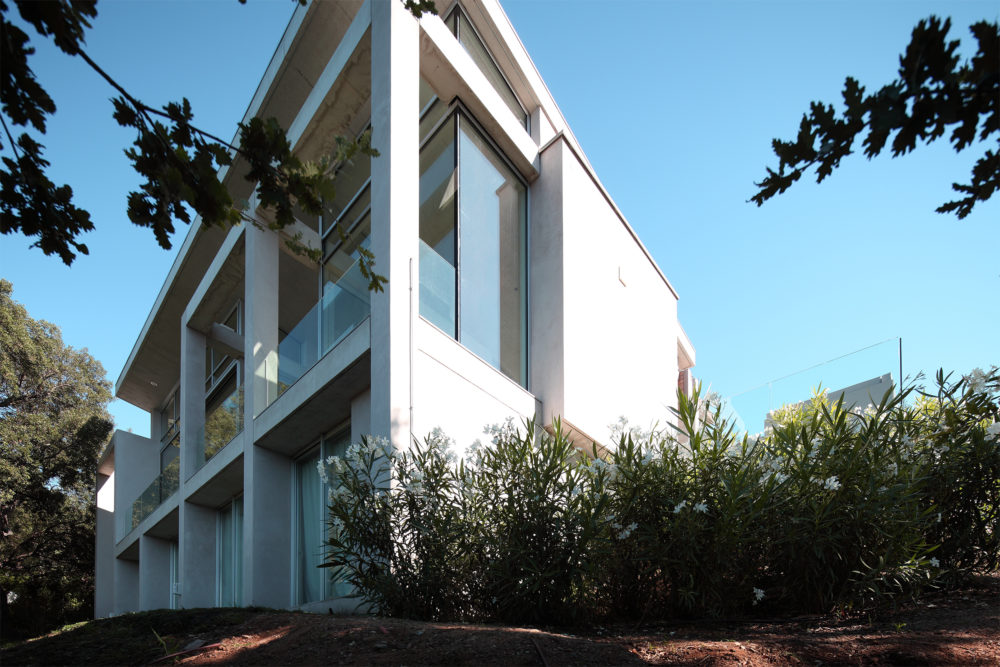 The views on the outside, framed by the walls perpendicular to the slope of the plot and the Mediterranean Sea, offer as many living tableaux, the simplicity of the architecture enhancing the different aspects of the site : the diversity of the vegetation, the changing aspect of the ocean, form the real boundaries of the house.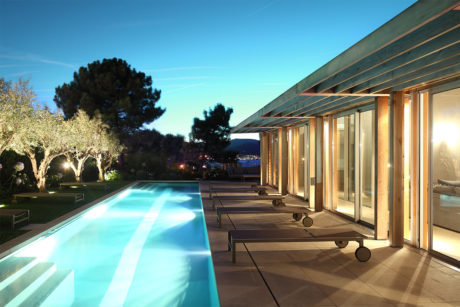 The mere presence of the vertical slits, anchored in the territory, and the horizontal planes of the two levels, summarize the functioning of the building: the floor located on the same level as the access road is dedicated to the common living spaces and the lower level, on the ground floor, to the bedrooms, intimate and closed spaces.