Maison
du Lac
Location

Massif Central, France

Program

Résidentiel (Réhabilitation)

Area

550 m2

Status

Recipient, 2000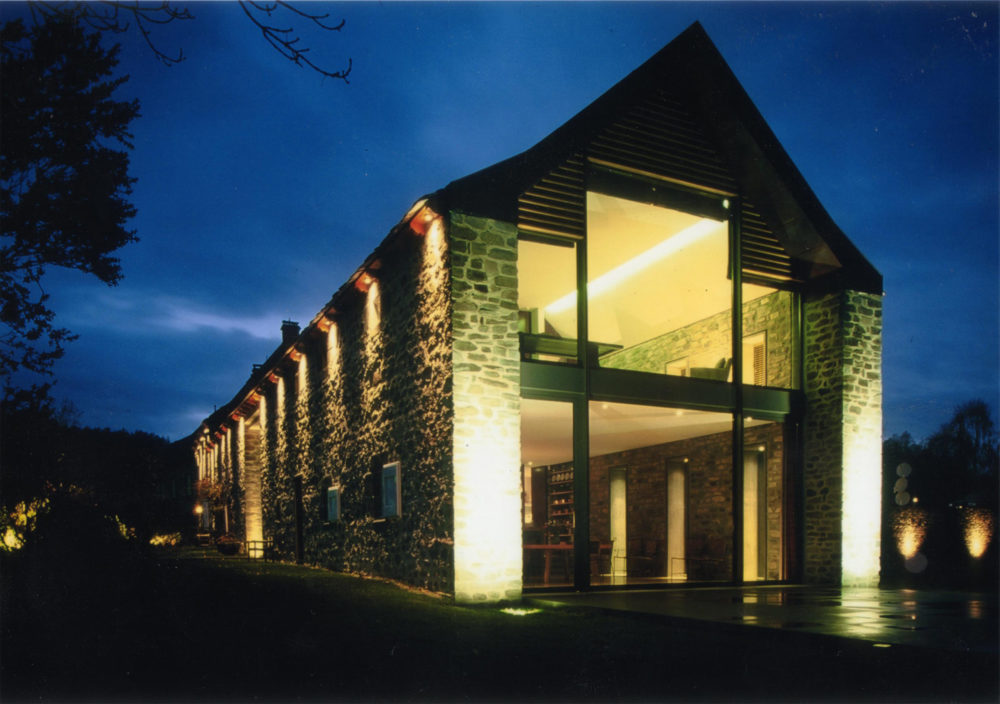 "Rehabilitating without denaturing, that's where Thomas Vidalenc excels."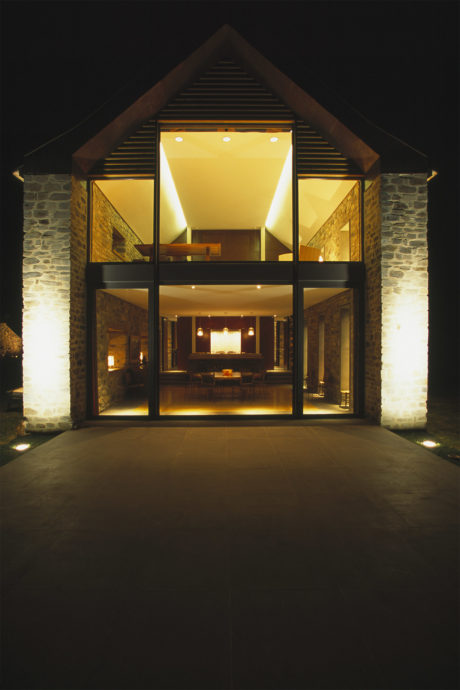 The blind gable facing the valley is cut into its entire mass, two meters set back, this façade being simply removed, in order to open the building to the site and bring the necessary light to the house's main rooms. This process evokes the work of photographer Gordon Matta-Clarck, whose cuts reveal the structures and create a dialogue with the outside world.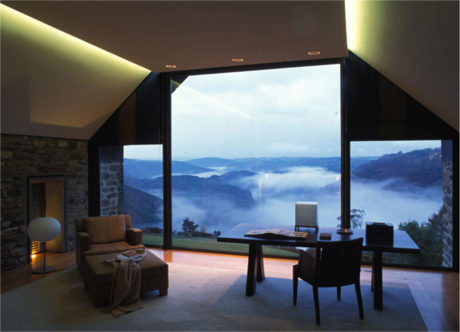 At the heart of the three-dimensional grid, a vertical volume of reinforced concrete forms the highlight of the modern works and marks the new main staircase on one side and houses, on the other, some technical installations. This concrete structure divides the main volumes, insulated by wooden walls evoking the woodwork used more than 170 years earlier in the farmhouse.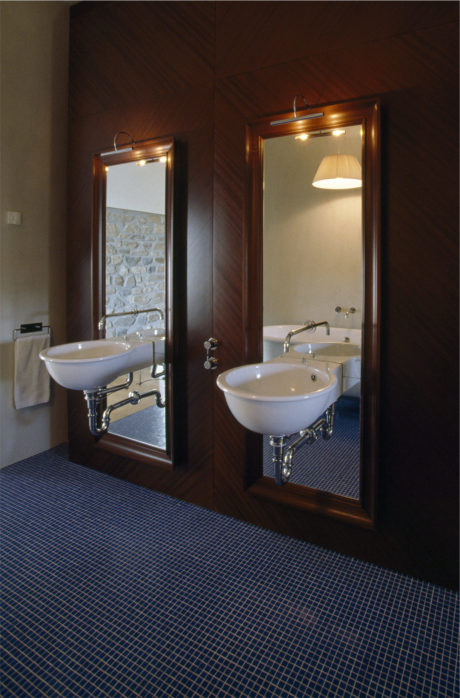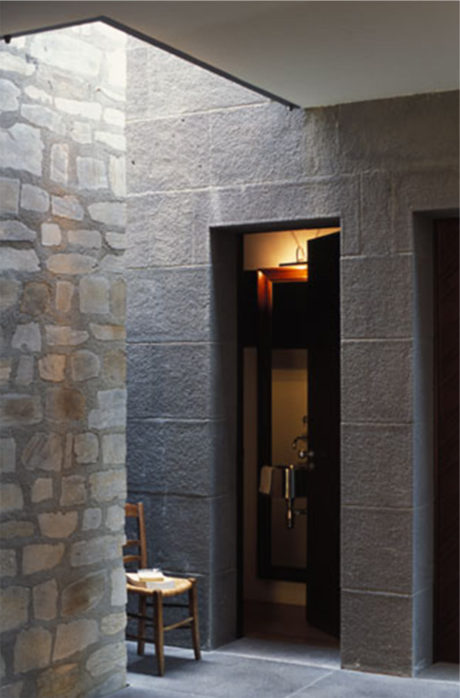 A farmhouse in disrepair, located at an altitude of 950 meters and overlooking a lake, to be transformed into a dwelling house.
The restructuring of this building, built in 1775 and 1825, 42 meters long and 8.5 meters wide, almost blind, is carried out by cutting and contraposition. A three-dimensional grid of 75 cm on each side, readable from the ground, is immediately applied to the farmhouse, in order to link the historical elements and the planned modern restructuring.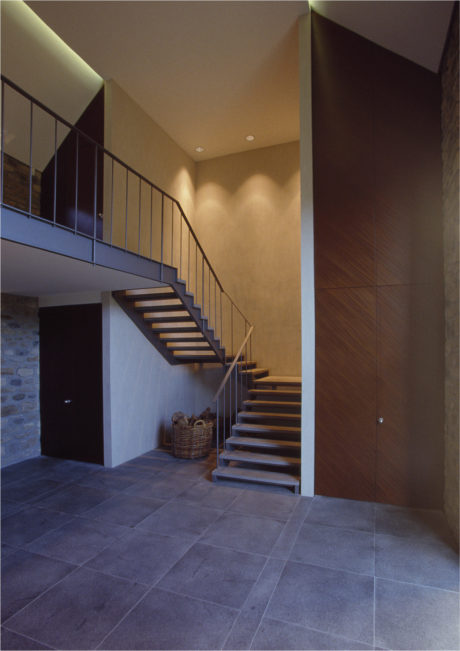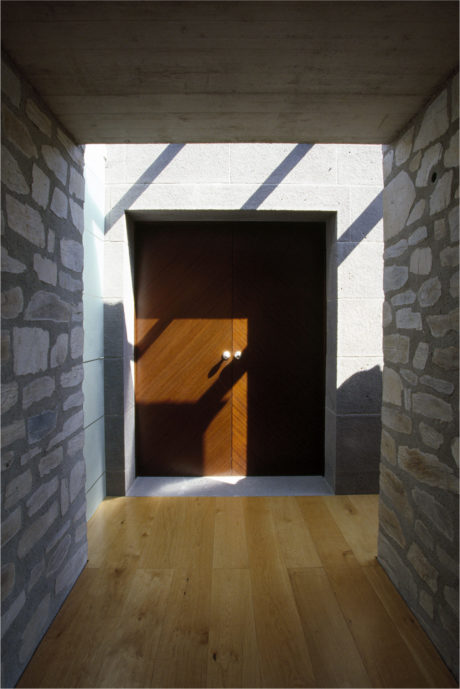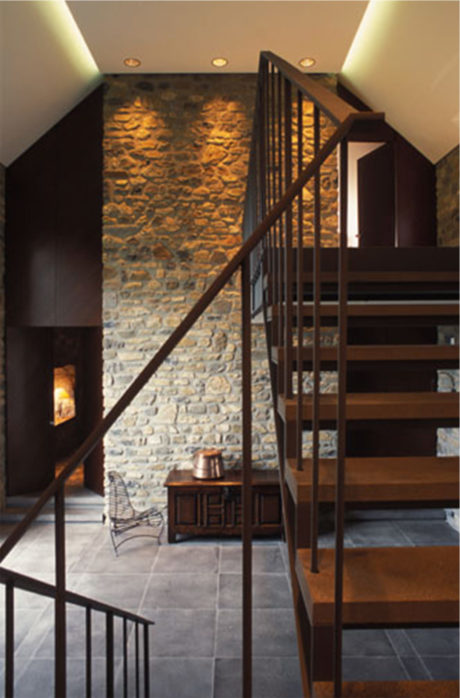 The completed house forms a coherent whole, which allows the occupants to explore and read every day a history that spans more than two centuries – from 1775 to 2000 - the passing of time and the memory of the place.